Collaborative Database Client for Modern Applications
Write and execute queries against top NoSQL databases, and seamlessly share results with your team.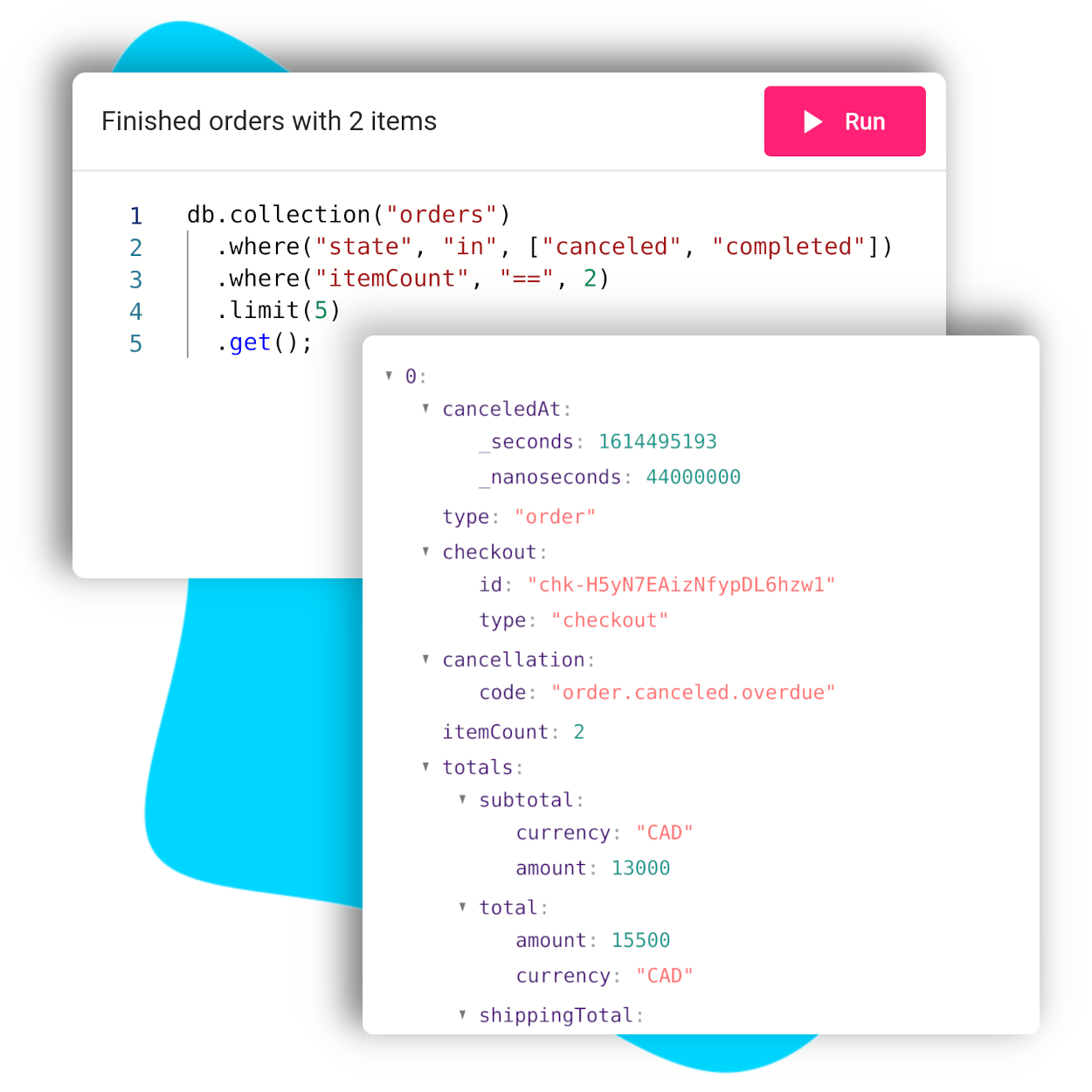 Effortlessly query your NoSQL database
Write and execute queries on your production databases using the same APIs you use in production. All in an intuitive, modern editor with code completion. No more clicking through complicated menus.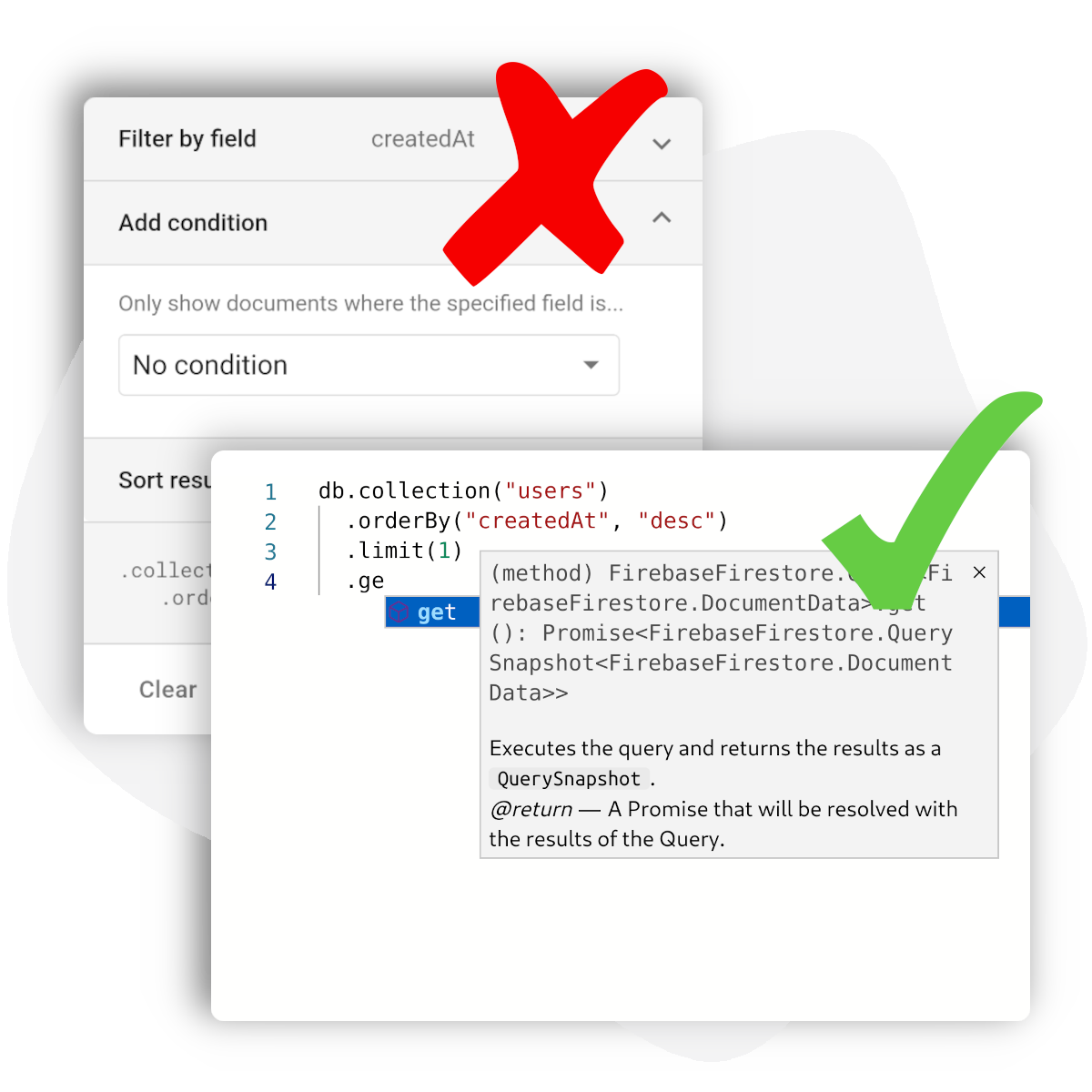 Securely share database connections
Grant your whole team secure access to your database without exposing sensitive credentials. Supports Cloud Firestore, Firebase Realtime Database and DynamoDB.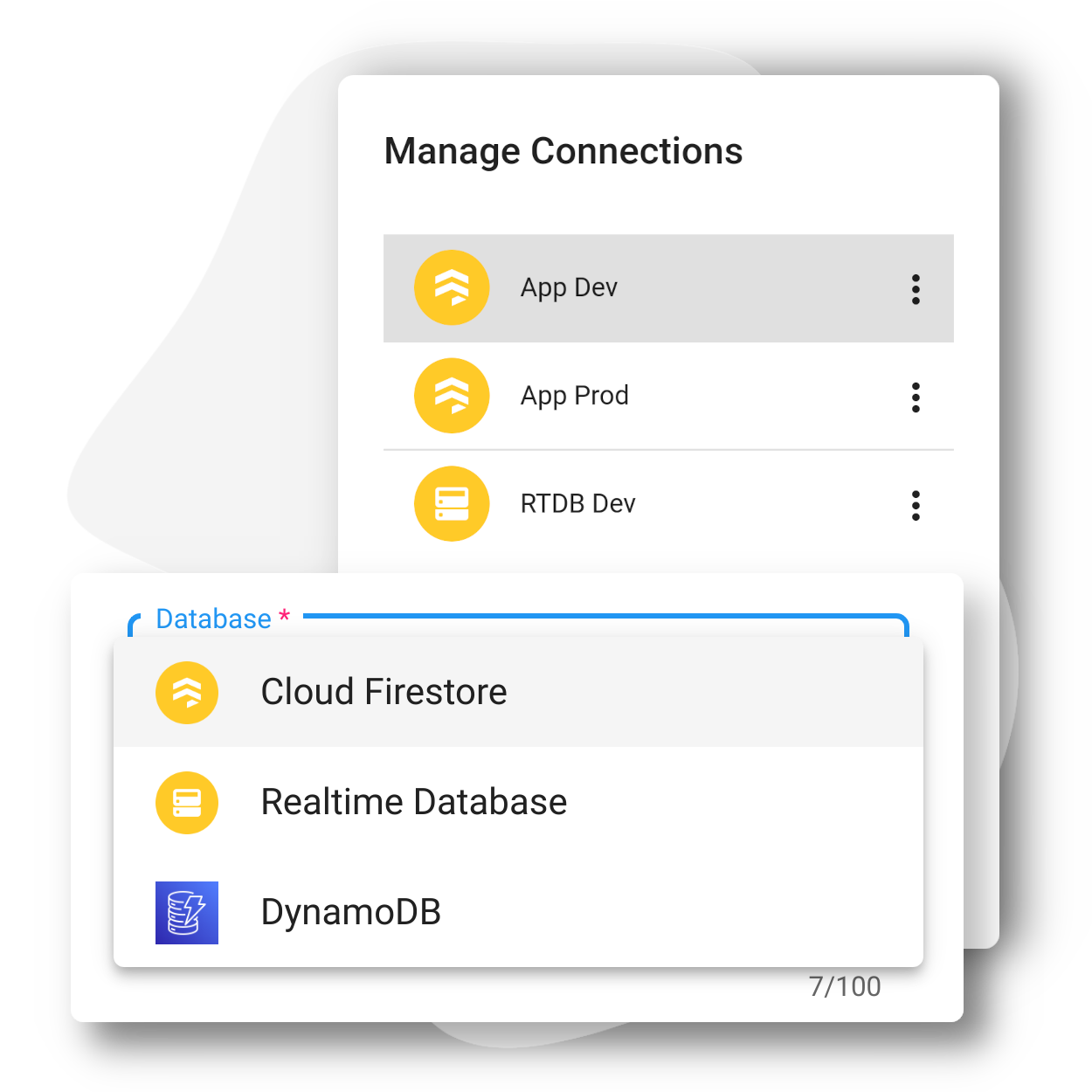 Seamlessly share insights into your data
Share a link to your query with the click of a button and quickly collaborate when it matters most.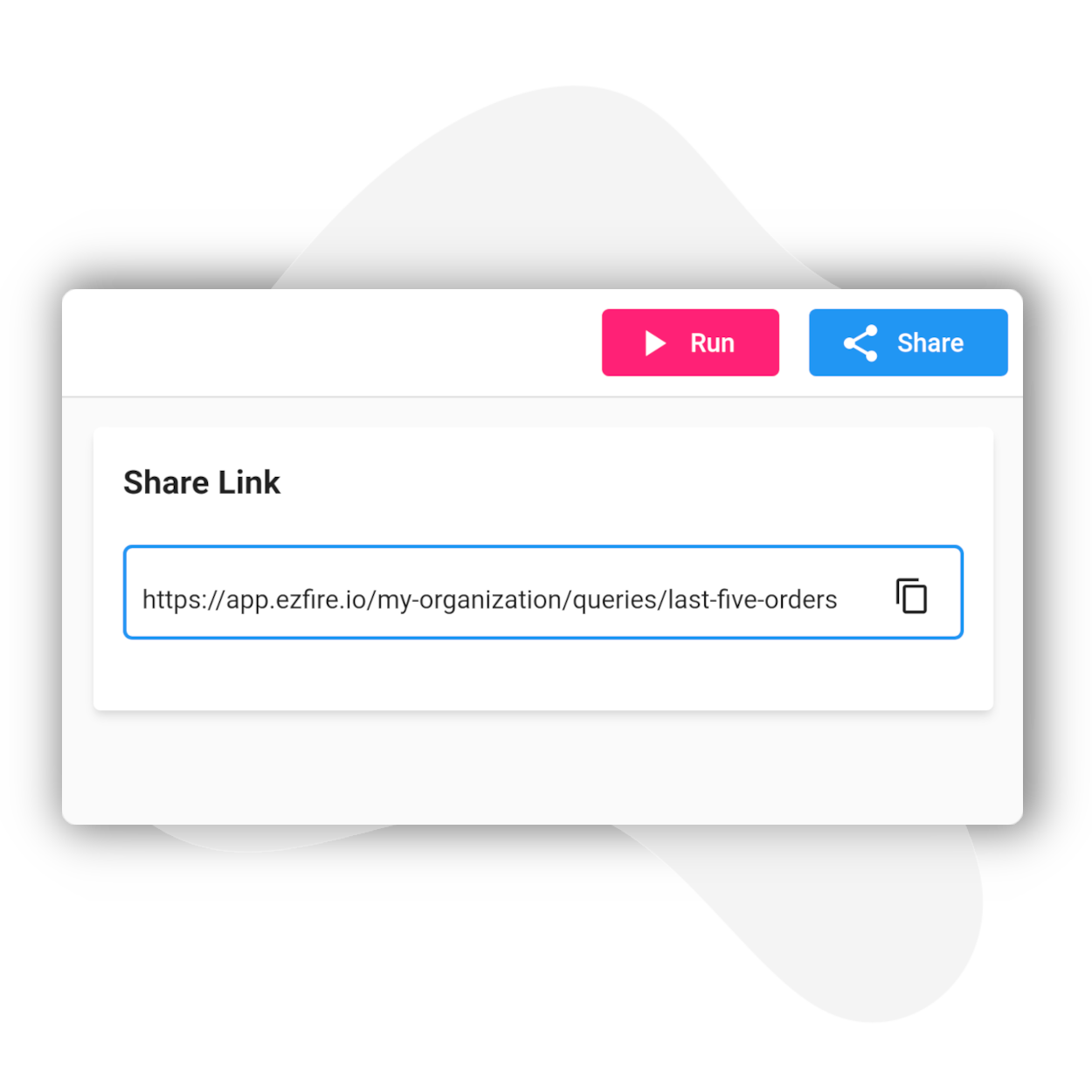 Ready to get started?
Ezfire will always be free to use for individuals. Try out Ezfire risk-free.